Secure Storage
LACEIBANETSOCIETY is your Internet Hard Drive. Securely store, access, backup, share and manage all your files, documents, photos, contacts, events, bookmarks and any other data and content. Your data is stored online, in one convenient and secure location, and available to you anytime – anywhere.
Secure Online Storage

LACEIBANET SOCIETY is your secure online storage space (your Internet hard drive). Whether you are looking to store your personal or business data, we've got a solution for you. Either way, you want an easy way to store, access, back up, and share your files with a peace of mind that all your data is secure and always accessible to you wherever you are.
How is my data secured?

We are constantly refining our security measures to meet the rapidly evolving threats in the digital space (like viruses, attackers, hackers and all the other bad guys snooping around the internet), as well as to protect against the every day disasters that Murphy's Law provides us (like fires, floods, thefts, and accidents).
Server Replication

Reduce the financial risk of not being able to reach clients, suppliers and employees during a system failure. LACEIBANETSOCIETY ensures secure availability of your mission-critical applications by replicating your application environment to a secondary LACEIBANETSOCIETY datacenter.
Managed Backups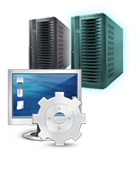 From natural disasters to malicious attacks or man-made errors, there will always be new challenges with the potential to destroy your important data.